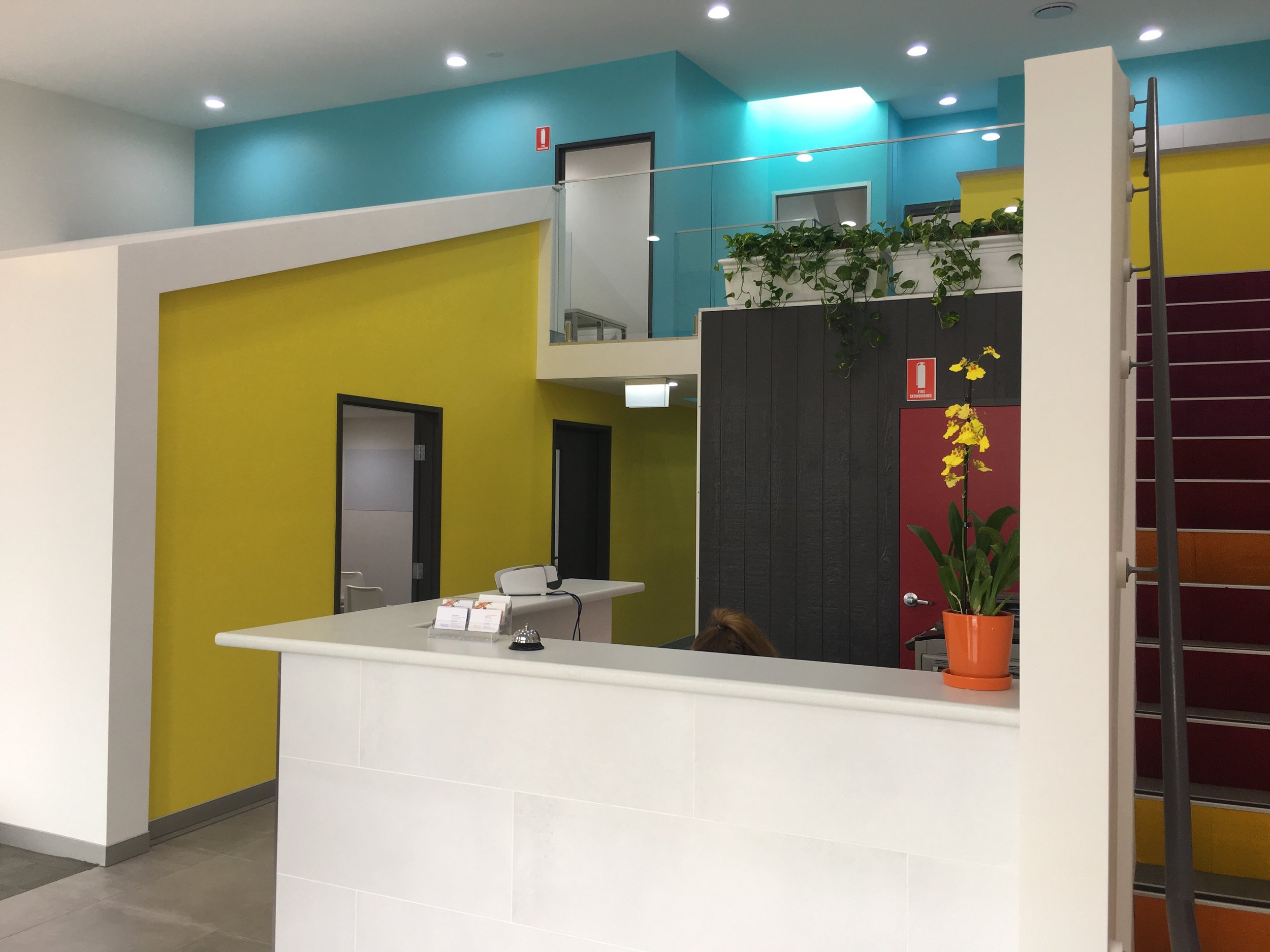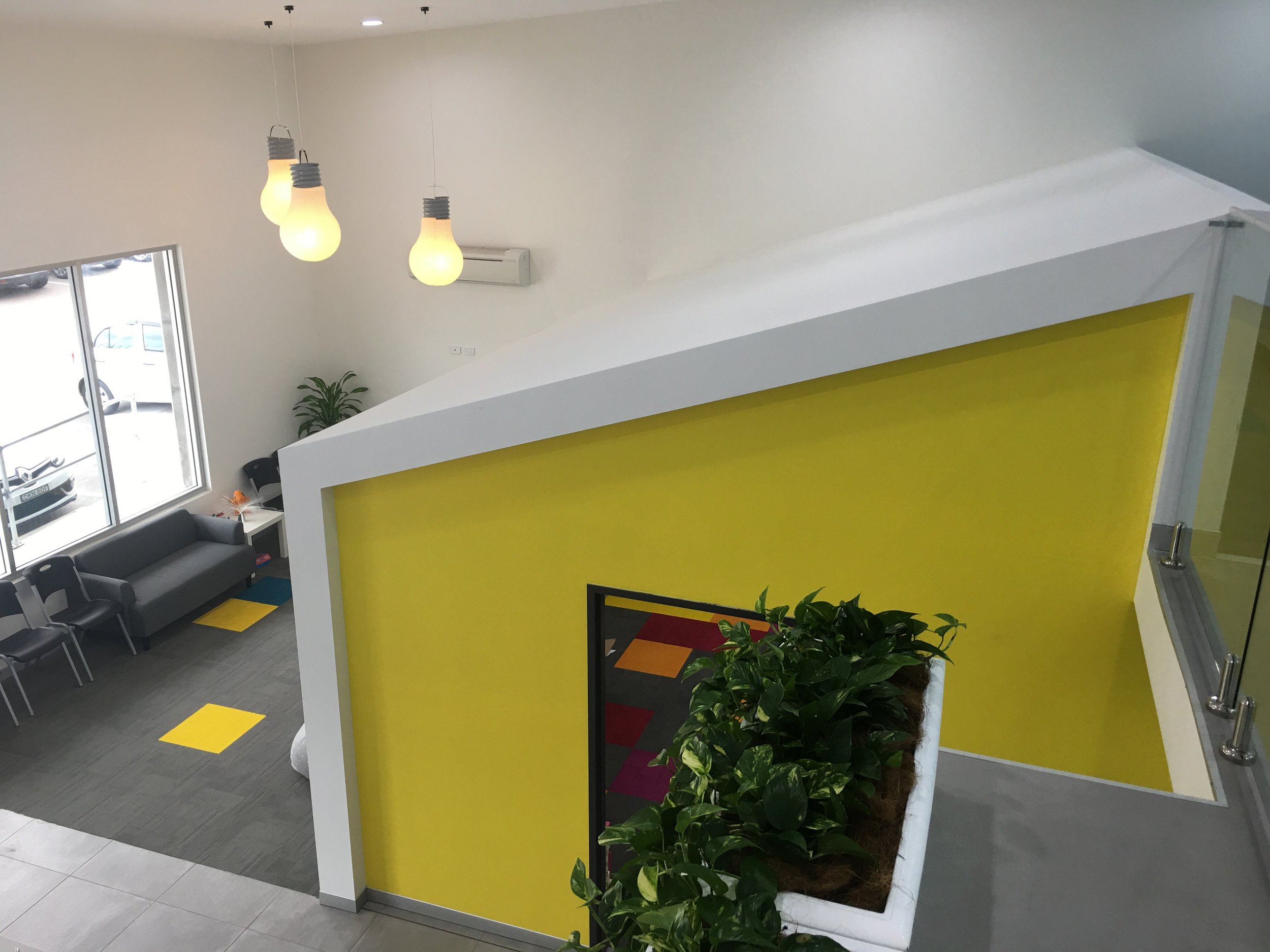 Beam Services Psychology Centre, Newcastle
Beam Health offer a range of psychology, speech pathology and support services to children, youth and families navigating through mental health, emotional and cognitive challenges. Beam came to Alleanza with a strong idea of who they are and what they believe in as an organisation, that 'all children, young people and families should be able to live a bright life.' Their brief was to represent their business identity in the design of their purpose-built new centre.
Our team at Alleanza worked with Beam to develop their brief in relation to both their spatial requirements and how they wanted the space to feel. The desire was for a non-institutional, welcoming space filled with light and bright inspiring colours.
We took inspiration from the vibrant colours in the Beam logo when developing the colour scheme for the space. A mezzanine and voids allow light deeper into the floorplate. Playful simple forms are reminiscent of cubby houses to inspire play and give the impression of a welcoming home.